Personalized Digital Edits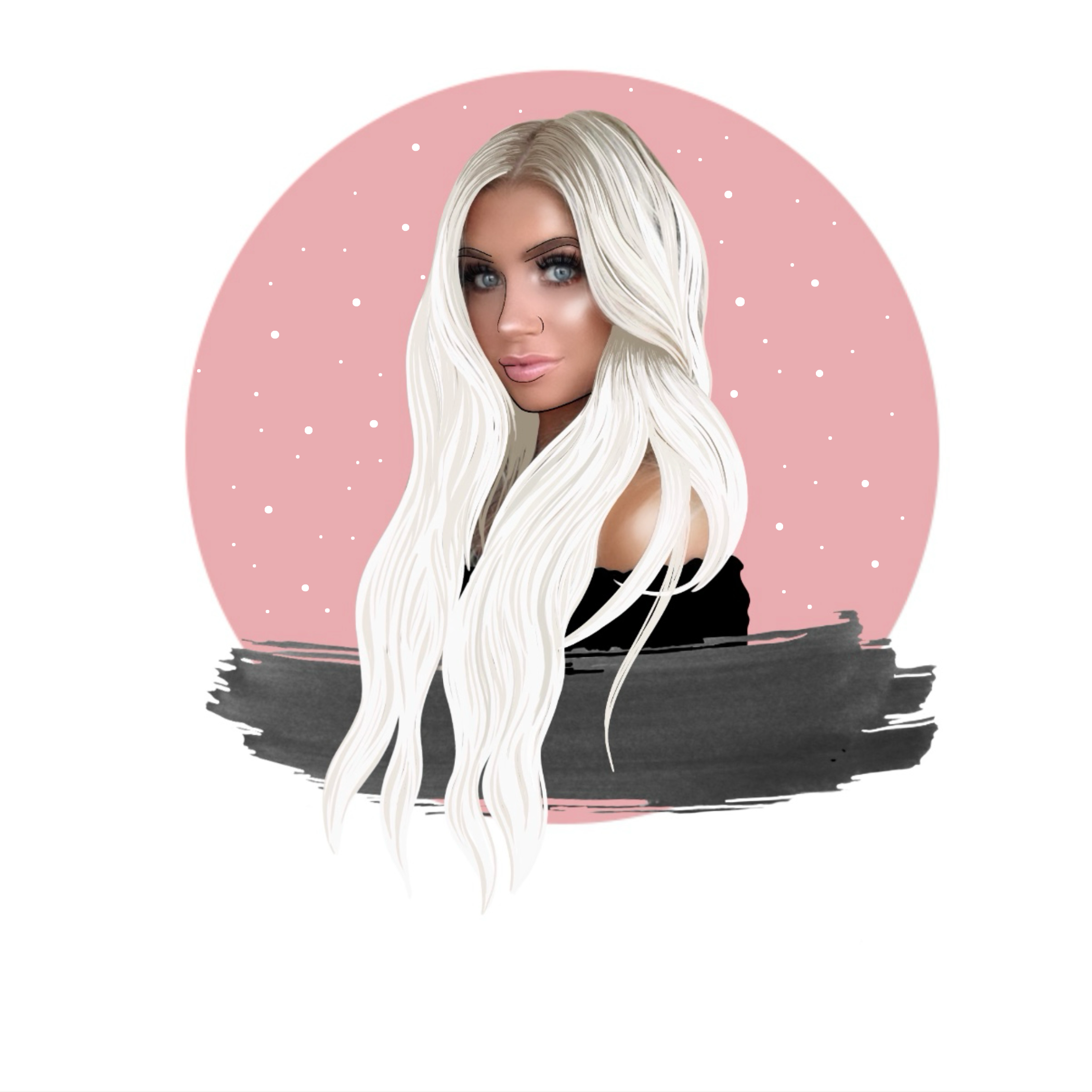 Personalized Digital Edits
Digital edits, or, "digi edits" are cartoon-ized portraits that anyone will love! Whether it's for your business page, facebook, twitter, or just for fun, these portraits will make your platform stand out in a fun and unique way! We also think they would be perfect for personalized merch like tshirts, iphone cases and whatever else you can dream of!
Designed and edited by a very talented member of our community, Abby Stern, each piece will be completely customized just for you!
What Abby needs from you:
2 colors - one for the circle, one for the brush stroke.

Optional: A name or social media handle to go in the paint stroke.

A medium to high quality photo (nothing too blurry or far away). Please make sure you have the full rights to all submitted photos.
What you will get: 2 digital edits with your desired color scheme; one with polka dots and one with a plain background.
That's it! We think these are super fun and unique and can't wait to see what you all come up with.
(Please note, as part of the purchase process, you will fill out a form with all of your information and personalization, but you will need to email the photo separately to Abby at the email listed in the form.)

For more about Abby and her design experience, read below!
Hi guys, I'm Abby! For as long as I can remember, I've always had a passion for art. That passion flourished when I was introduced to Graphic Design in high-school which then carried on throughout college. I feel so blessed that my hobby eventually turned into my job! As a freelance graphic designer, I get to work from literally anywhere which is super convenient in this baseball life. Like seriously, I can turn any hotel room, airport, or even stadium into my office; all I need is my laptop! I create things like logo design, social media PR banners, T-shirt designs, iPhone/laptop wallpapers, phone cases, etc. The list goes on! Being creative and traveling are my 2 favorite things and I think it's pretty cool that I am able to do both at the same time. My biz insta is @dab.of.ab if anyone wants to check me out!